Study Sheds Light on Wind Energy Taxes and Schools
March 18, 2021
Property taxes paid by wind energy projects are boosting school district revenues across the country. School districts are spending the new funds on capital improvements rather than putting them into classroom expenses, resulting in no change in academic outcomes, according to a new study from researchers at the University of Connecticut, Amherst College, and Lawrence Berkeley National Laboratory (Berkeley Lab).
Wind energy has grown tremendously in the United States in recent years—installed capacity today is more than 50 times what it was in 1995. Most states tax the property on which wind turbines sit, and some of that money flows to school districts. But how much, and what is the impact?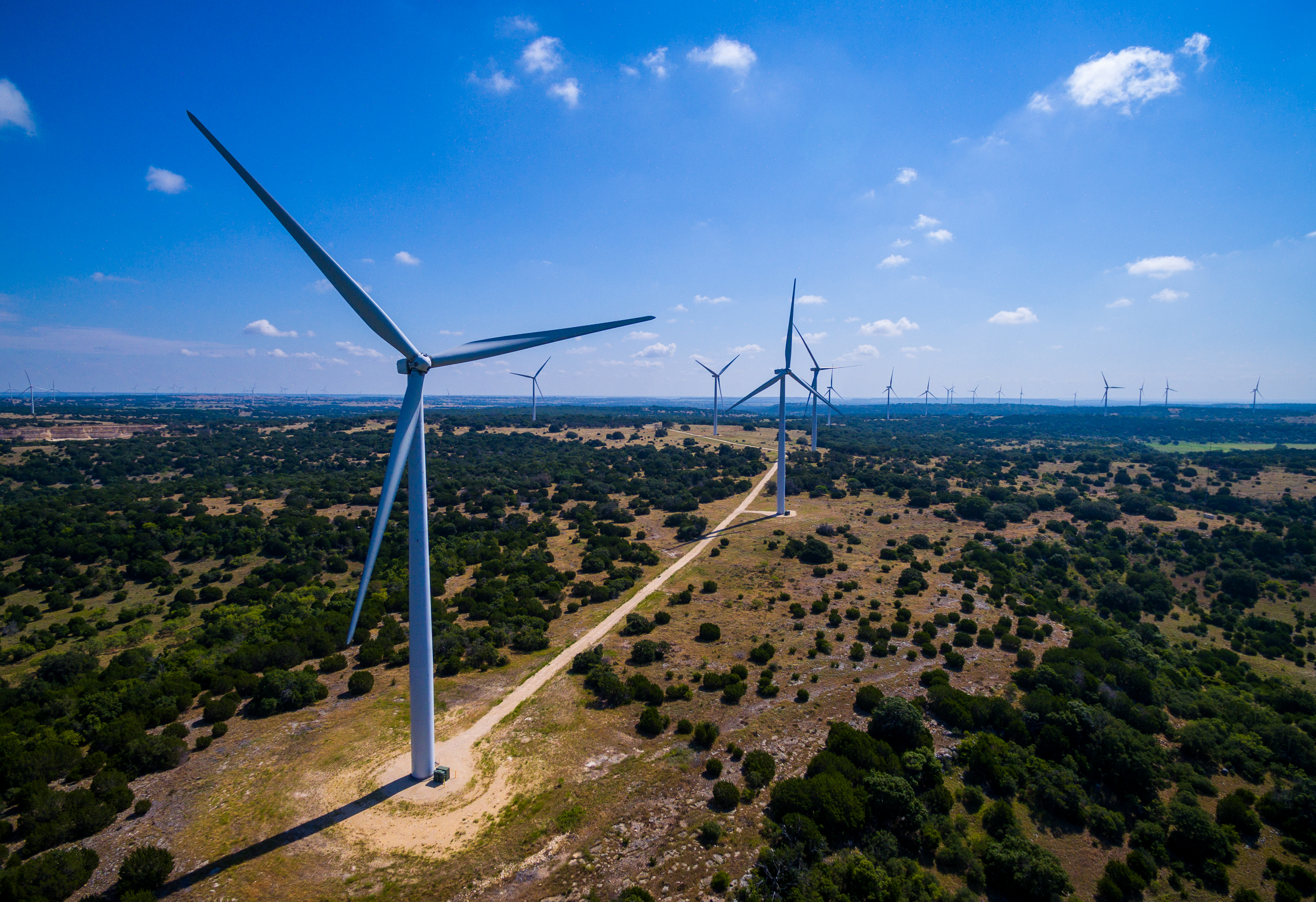 To find out, the researchers examined U.S. wind energy projects installed between 1995 and 2016 in 638 school districts in 35 states across the country. They combined data on the timing and capacity of wind installations with school district data on revenues, expenditures, staffing, enrollments, teacher salaries, and student achievement.
Wind projects boosted school revenues by an average of $872 per pupil per year, the analysis found—an 8% increase over pre-wind levels. But relatively little of that money ended up going to operating costs at schools, such as teacher salaries.
"School districts often have incentives to spend the new wind money on capital improvements such as buildings or equipment," said Ben Hoen, a research scientist in Berkeley Lab's Electricity Markets and Policy Department. Hoen co-authored the study with Eric Brunner of the University of Connecticut and Joshua Hyman of Amherst College.
Co-author Brunner said the analysis found no change in class sizes or test scores across school districts with wind projects. Better test scores are driven, in part, by lower student-teacher ratios. "In order for wind energy revenues to drive stronger academic performance," he added, "states and counties need tax policies that direct a greater proportion of new revenues toward measures like hiring more staff to reduce class size."
Details of the analysis have been published in a working paper, "School District Revenue Shocks, Resource Allocations, and Student Achievement: Evidence from the Universe of U.S. Wind Energy Installations."
A webinar, with the authors, covering the results of the study is scheduled for 1 PM ET / 10 AM PT on Friday, March 26, 2021. Webinar Registration Link