Managing Building Energy Demand Aids Clean Energy
July 22, 2021
Since buildings consume 75% of electricity in the U.S., they offer great potential for saving energy and reducing the demands on our rapidly changing electric grid. But how much, where, and through which strategies could better management of building energy use actually impact the electricity system?
A comprehensive new study led by researchers from the Department of Energy's Lawrence Berkeley National Laboratory (Berkeley Lab) answers these questions, quantifying what can be done to make buildings more energy efficient and flexible in granular detail by both time (including time of day and year) and space (looking at regions across the U.S.). The research team, which also included scientists from the National Renewable Energy Laboratory (NREL), found that maximizing the deployment of building demand management technologies could avoid the need for up to one-third of coal- or gas-fired power generation and would mean that at least half of all such power plants that are expected to be brought online between now and 2050 would not need to be built.
Their findings were published recently in the journal Joule.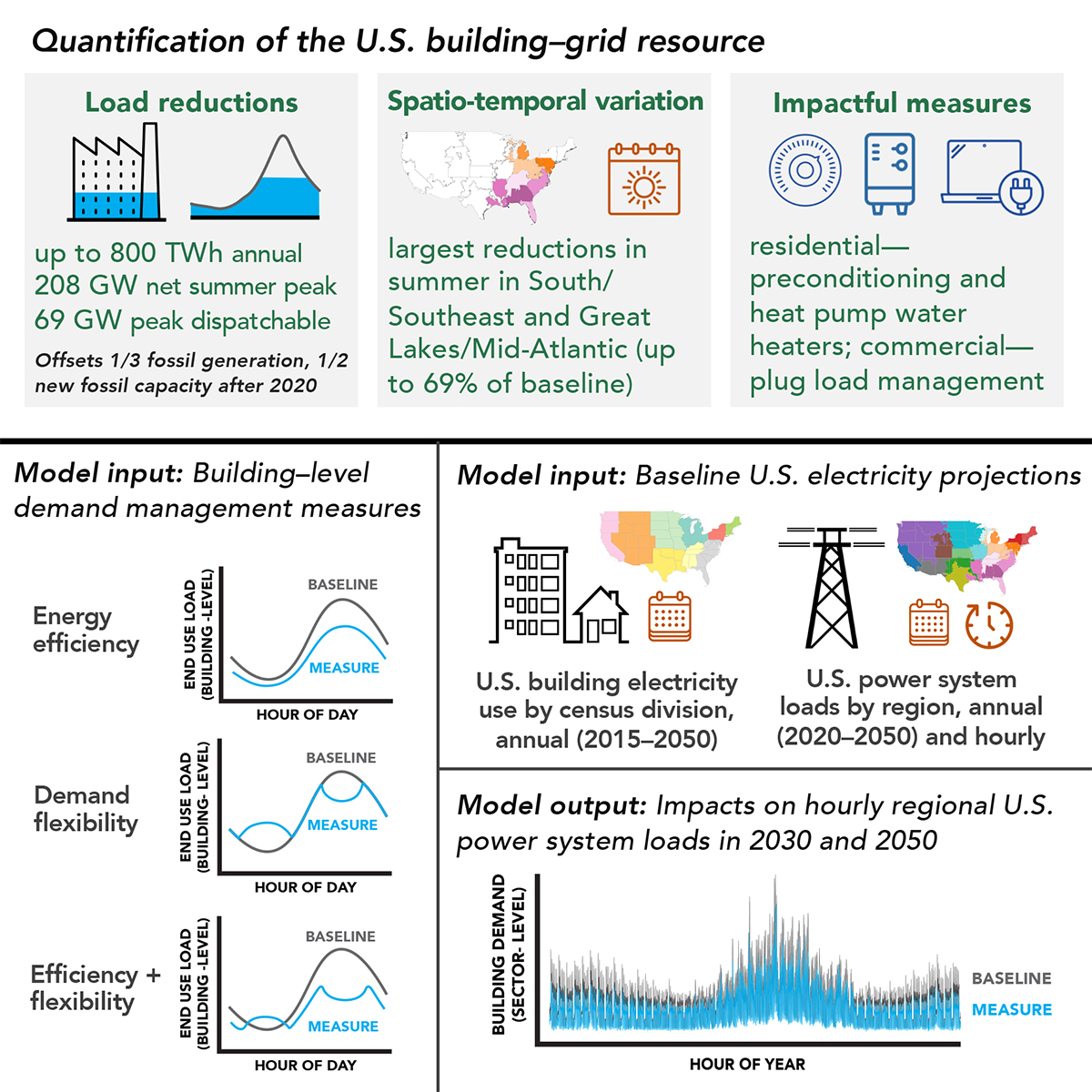 "A key reason why we don't hear more about the role of our buildings as a significant resource for the clean energy transition is because it's been challenging to quantify that resource at a large scale – and without hard numbers at scale, it's hard for policy makers or grid operators to plan around it," said Berkeley Lab researcher Jared Langevin, lead author of the study. "Our overarching belief here was that producing these kinds of estimates that make the role of these demand-side building technologies more concrete will help ensure that we do more to encourage the deployment of those technologies alongside the deployment of renewable generation and batteries."